Enjoying Tea and Company at the Tea Table
Source: Kim Wilson

Ladies and gentlemen invited each other into their homes for tea
Source: Jane Pettigrew

Afternoon tea includs scones and cream, sandwiches, sweets, and, of course, tea
"There are several things that Englishmen like to do without their women-folk (yet not without any love for them), but drinking tea is not one of those things - quite the reverse." J.M. Scott
Afternoon tea became a part of normal life for the upper classes. Ladies and gentlemen gathered for a small meal of sandwiches, pastries, and large quantities of hot tea.
No longer was "taking tea" limited to the enjoyment of royalty or aristocracy. Friends and family in all social classes would reacquaint with one another and share each other's company.
For those who could afford to buy tea, legally, in the 17th-19th centuries, the ceremony and preparation of an afternoon tea service was made more attractive by the rarity and cost of the drink. For the lower classes, who could only afford to buy cheaper, smuggled tea, enjoying tea was made more attractive by the excitement and romanticism of buying illegal goods.
Afternoon tea is known for its small sandwiches and bite-sized desserts. The petite sizes allowed ladies and gentlement to eat delicately when manners and etiquette were in high favor during the Victorian era. Become a 19th century queen!
"Afternoon tea," was traditionally served between two to five in the afternoon, tiding people over between lunch and dinner, which was customarily served around eight at night.
"High tea" is not the same as afternoon tea. The working, lower classes had high tea, which was served later in the evening, and consisted of heavy, meat-based dishes after the work day ended.
"Cream tea" is tea and scones only, served with clotted cream and jam.
"Royal tea" is afternoon tea fare with the addition of champagne.
Social Aspect of Afternoon Tea
Source: Jane Pettigrew

Drinking tea brought men and women together for longer periods of time, socially, and on more equal terms, and by 1850, women began having tea in each others' homes.
---
Tea gardens popped up around London becoming fashionable places to stroll and watch entertainment before enjoying tea and comestibles outdoors.
---
After smugglers brought tea to the interior of England making it available and affordable for all classes of society, most families began a tradition of serving food with tea in the afternoons and evenings.
---
Porcelain Teaware
Source: Kim Wilson

As Britain's preference shifted from green tea to black, they started adding milk and sugar to their tea, which required the new porcelain teaware: sugar bowls and milk pitchers.
---
After 200 years of imported Chinese porcelain, England started making their own porcelain tea ware.
---
"Beautiful, delicate tea ware was developed while smugglers and revenue officers were knocking each other about so roughly." J.M.Scott
---
One Plant, Different Teas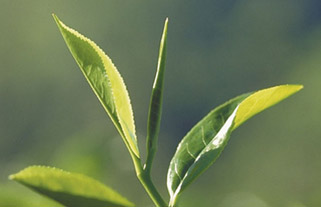 Source: chinaculturedesk.com

Realizing China was adulterating green tea, a national interest began in botany and horticulture, leading to the discovery that all tea comes from the Camellia sinensisplant, whether it's processed into black, green, white, or oolong tea.
---
The differences between green, black, white, or oolong tea is determined by manufacturing, such as steaming the leaves to make green tea and fermenting the leaves to produce black tea.
---
The term "fermenting tea," is misleading. A more suitable term is "oxidizing" as the differences in manufacturing the four types of tea have to do with tea leaves being exposed to varying amounts of heat and air.
---
Afternoon Tea in Denver
Source: Kim Wilson

Many places in Denver offer traditional English "afternoon tea" service. Click on the links below for more information.
---
Brown Palace
---
House of Commons
---
Hotel Boulderado
---
Denver Tea Room
---